Biosinergy, (500 kg), granular inoculum of mycorrhizal fungi and rhizosphere bacteria for vegetables, plants and flowers
BIOSINERGY, (500 KG), GRANULRE INOCULATION OF MYCORRHIZIC MUSHROOMS FOR HORTS, PLANTS AND FLOWERS
CONTAINS MYCORRIZE AND RHIZOSPHERE BACTERIA
PRODUCT WITH REVITALIZING ACTION OF THE SOILS
IT PROVIDES HUMIFIED ORGANIC SUBSTANCE OF EXCEPTIONAL QUALITY
DEVELOP A SYNERGIC ACTION BETWEEN THE ROOTS OF THE PLANTS AND THE SOIL
BIOSINERGY an organic fertilizer activator of the root system based on humified organic substance, rhizosphere bacteria and inoculations of mycorrhizal fungi. This product with exceptional characteristics, in addition to providing humified organic substance and nutritional elements, favors the formation of mycorrhizal symbiosis and the development of the root system.
Its particular composition, rich in humic acids, stimulates rooting and the symbiosis between the root system and mycorrhizal fungi, with great advantage for the plants that can therefore use the water and nutrients present in the soil more efficiently.
The use of BIOSINERGY allows to obtain multiple results including improving soil fertility, providing suitable support for the development of microorganisms, developing the root system through the formation of mycorrhizal symbiosis, promoting plant growth and resistance. to various kinds of stress (fungal, parasitic, water and thermal attacks). BIOSINERGY is preferably used on solanaceae, cucurbits, carrots, strawberries and on medium-long cycle crops (at least 40-50 days).
RAW MATERIAL
Manure, inoculation of mycorrhizal fungi.
AVERAGE CHEMICAL ANALYSIS (%)
Total nitrogen (N): 5%;
Organic nitrogen (N): 3%;
Total phosphorus pentoxide (P2O5): 3%;
Potassium oxide (K2O) soluble in water: 3%;
CONTENT IN MOCORRIZE (% BY WEIGHT): 0.1% ;
BACTERIA CONTENT OF RHIZOSPHERE: 1x10 7 UFC / g ;
Organic Carbon (C) of biological origin: 25%;
Humic and fulvic acids: 10%;
Maximum humidity: 14%
NB: the items highlighted in bold are those shown on the packaging pursuant to Legislative Decree 75/2010. The securities are conservatively lower than the real ones.
TECHNICAL FEATURES (CHEMICAL-PHYSICAL)
pH: 6-7.
FUNCTIONAL CHARACTERISTICS AND FIELDS OF USE
? OPEN-FIELD HORTICULTURAL: 1000 - 1500 Kg / ha
if located on the row: 500 - 800 Kg / ha;
? GREENHOUSES: 800 - 1000 Kg / ha
if located on the row: 500 - 800 Kg / ha;
? FRUIT GROWING: 700 - 1000 Kg / ha
use the minimum dose if localized on the row;
? OTHER CROPS: 700 - 1000 Kg / ha;
? NEW TREE PLANTS: 700 - 1000 Kg / ha
use the minimum dose if localized on the row;
? NEW PLANTS / REPLACEMENTS: 0.4 - 0.6 Kg / plant.
NB: NEWS ABOUT PACKAGING AND QUANTITY OF MATERIAL
It should be noted that the product packaged by the company in big bags that can vary in shape, type and color depending on the availability on the market (therefore the photograph of the big bag is entirely indicative as it is the only container of the material) .
NB: AVAILABILITY OF THE MATERIAL
The material subject to availability, is usually taken fresh from production and sent to the customer in order to always have a clean product in excellent condition. We therefore ask our customers to check availability and delivery times by contacting Geosism & Nature.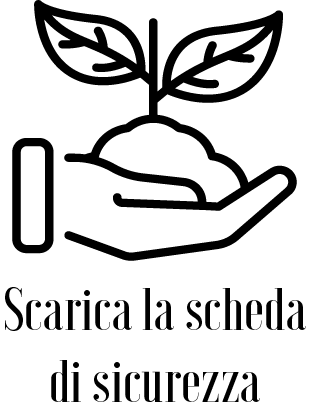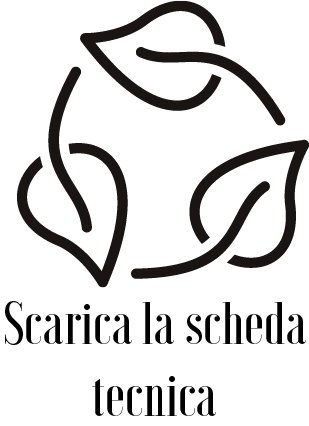 Products for
Carnivorous plants