Cornunghia 1/4 mm (20 kg), fertilizer for vegetable garden, plants and flowers
CORNUNGHIA 1/4 mm (20 Kg), FERTILIZER FOR VEGETABLES, PLANTS AND FLOWERS.
Biocornunghia a fertilizer of animal origin, deriving from the grinding of horns and hooves. Biocornunghia has a very high nitrogen content, among the highest in the category of organic fertilizers, but above all the nitrogen content is released slowly into the soil avoiding losses due to run-off and feeding the plants longer than with a traditional chemical fertilizer. Because of this characteristic, the best time to use biocornunghia is from late autumn to early spring. Biocornunghia also acts as a soil conditioner, thus improving the structure of the soil making it more porous and aerated, promoting the radical activity of plants and the establishment of useful microorganisms in the soil. The use of biocornunga in flowers helps fix the color.
Allowed in organic agriculture.
MEDIUM CHEMICAL ANALYSIS
Organic nitrogen (N): 13%.
FUNCTIONAL CHARACTERISTICS AND FIELDS OF USE
Natural fertilizer, ideal for:
? lawns and flower beds: distribute evenly from late autumn to early spring at a dose of 80-90 g / m2, burying the product where possible;
? ornamental and fruit plants: distribute evenly, in autumn-winter, at a dose of 80-100 g / m2, burying the product where possible;
? vegetables: distribute and bury the product before sowing or transplanting at a dose of 70-80 g / m2;
? potted plants: for pots with a diameter of 40 cm, use 30-40 g of product.
WARNINGS
In guaranteeing the quality of the product, Agribios Italiana declines any responsibility for any damage deriving from incorrect applications or in any case not in accordance with the suggested indications. The doses shown are indicative as they depend on the environmental conditions. Store the product in a dry place away from the weather.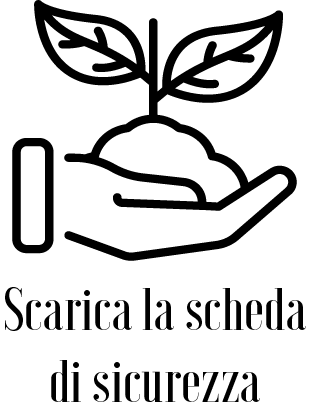 Products for
Carnivorous plants